True Joy Is In Fulfilling Your Purpose – Pastor Chris
Tuesday, May 2, 2017
For we are his workmanship, created in Christ Jesus unto good works, which God hath before ordained that we should walk in them (Ephesians 2:10).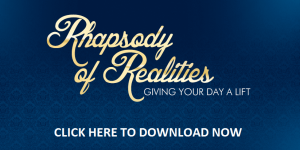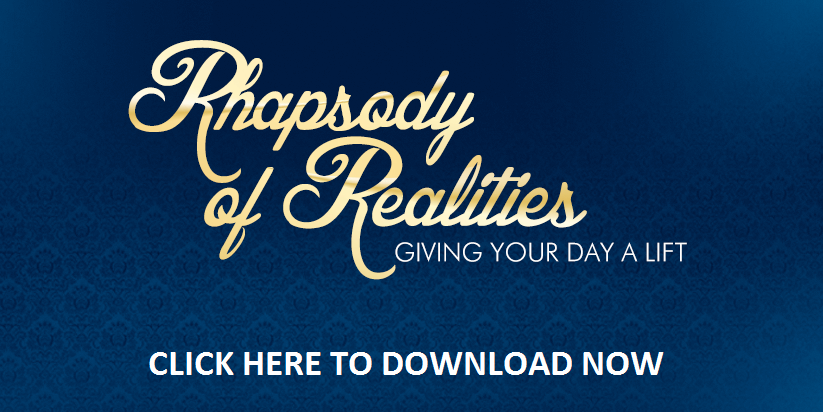 One of the greatest blessings you could ever experience in life is to discover God's purpose for your life and to fulfil it. God has a purpose for your life; He placed you on earth for a definite purpose. Jesus was on earth for a specific purpose and He was clear about it. He affirmed in John 10:10, "The thief cometh not, but for to steal, and to kill, and to destroy: I am come that they might have life, and that they might have it more abundantly." His whole life was about something: to save and give life to all men.
He lived and fulfilled the will of the Father. Hebrews 10:7 in prophetic reference to Jesus, states: "…Lo, I come (in the volume of the book it is written of me,) to do thy will, O God." Like Him, you were born for a purpose; you came to fulfil the will of the Father. Perhaps you're wondering, "But how do I know the will of the Father? How do I know His purpose for my life?" You can boldly ask Him, and He'll tell you. If you're born again, the will of the Father and His purpose for your life shouldn't be a mystery to you. Jesus said it's given to you to know and understand the mysteries of the Kingdom of God (Luke 8:10).
Moreover, as you study God's Word and stay in fellowship with the Holy Spirit, God's purpose for your life becomes clear to you. The will, nature, and purpose of God are revealed in His Word. He also guides you to your divine purpose as you walk with Him, and do those things that please Him.
You weren't born for nothing. You were born for the glory of God. You were born to walk with Him and bring Him honour. He planned from the beginning that you should serve Him with your life, and walk worthy of Him, pleasing Him in all things, and fruitful in every good work.
Let the divine vision to bring Him glory and express His righteousness be your passion, pursuit, and purpose every day, and you'll experience true fulfilment in life.
PRAYER
Blessed Lord, I thank you for granting me insight into mysteries and secrets, and filling me with the knowledge of your will in all wisdom and spiritual understanding. Guided by your Spirit, I walk in your perfect will at all times, bringing you glory, honour, and praise, in Jesus' Name. Amen.
FURTHER STUDY: Colossians 4:17 Acts 26:16-18 Ephesians 2:10 AMP
1 YEAR BIBLE READING PLAN: Luke 24:36-53 2 Samuel 12-14
2 YEAR BIBLE READING PLAN: Mark 7:1-13 Numbers 5
Leave comments on today's devotional www.rhapsodyofrealities.org