Victorious All The Way – Pastor Chris
Saturday, May 13, 2017
But thanks be to God, which giveth us the victory through our Lord Jesus Christ (1 Corinthians 15:57).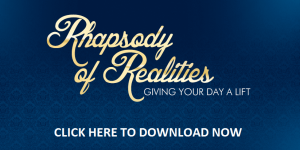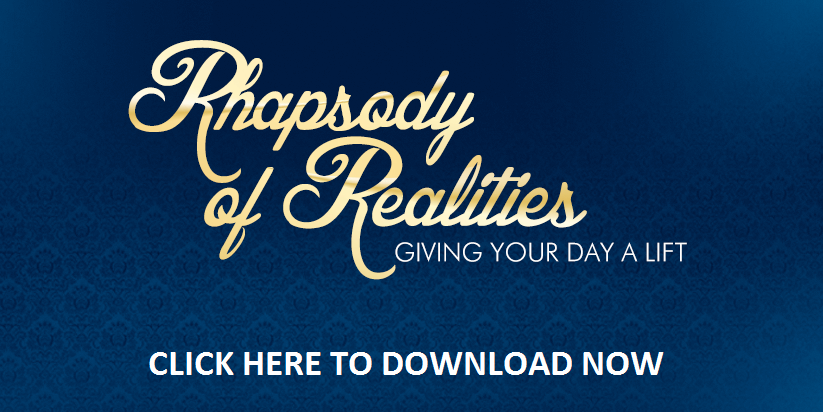 While many are only particular about, and overwhelmed by the wickedness, evil, perils, destruction, and darkness that are prevalent in today's world, some of us are enjoying a triumphant life in Christ. We're celebrating the goodness of the Lord, reigning and ruling over circumstances. That's Christianity; it's a call to the victorious life.
2 Corinthians 2:14 unveils God's desire for you to live triumphantly every day, and in every situation: "Now thanks be unto God, which always causeth us to triumph in Christ, and maketh manifest the savour of his knowledge by us in every place." You're born a victor. Success is in your spirit; acknowledge this truth. Refuse to allow anything or anyone frustrate you. The Lord Jesus has given you the victory over limitations, struggles, and the pressures of life. He said in John 16:33, "…In the world ye shall have tribulation: but be of good cheer; I have overcome the world." It makes no difference what you're going through or the situation you may be in right now; your victory is assured.
1 John 4:4 declares, "Ye are of God, little children, and have overcome them: because greater is he that is in you, than he that is in the world." This is something to shout about! You have to maintain your place of victory over Satan, the world, and the circumstances of life by keeping your gaze on the Word.
Even when you go through diverse tests, He says, "Count it all joy" (James 1:2), because your victory is inevitable. Paul said, "For our light affliction, which is but for a moment, worketh for us a far more exceeding and eternal weight of glory" (2 Corinthians 4:17). So you see? You can only win! Keep walking in victory, excellence, righteousness, and blessings, for they're your birthright in Christ Jesus, irrespective of the persecutions and crises of life.
CONFESSION
Thanks be unto God who gives me the victory in all things, through our Lord Jesus Christ! I reign and rule over circumstances. Success is in my spirit. I walk in excellence, righteousness, and prosperity. Christ is in me; therefore, there's glory, honour, and beauty in my life. Hallelujah!
FURTHER STUDY: Romans 8:33-37 1 John 4:4
1 YEAR BIBLE READING PLAN: John 6:25-59 1 Kings 10-11
2 YEAR BIBLE READING PLAN: Mark 10:1-12 Numbers 16
Leave comments on today's devotional www.rhapsodyofrealities.org