Live The Higher Life – Pastor Chris
Friday, May 19, 2017
These things I have spoken unto you, that in me ye might have peace. In the world ye shall have tribulation: but be of good cheer; I have overcome the world (John 16:33).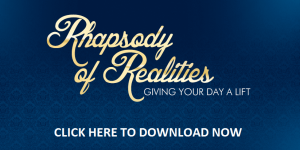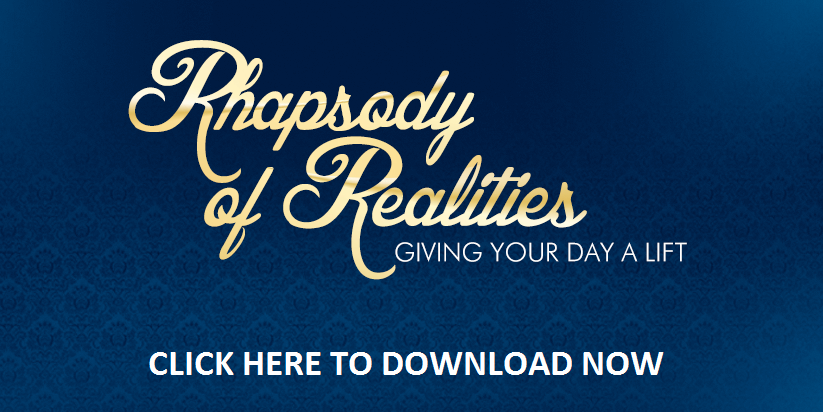 These are the words of Jesus; such powerful, comforting, lifting and encouraging words! He said, "…In the world ye shall have tribulation: but be of good cheer; I have overcome the world." What a confession. He lived the higher life. When He physically walked the earth, even though He was in a world plagued with gross darkness, economic hardships, sickness, oppression, disasters, death, etc., He was so detached from the problems and the influences of His day. He lived in another realm, unscathed by the vagaries of nature and corrupting influences in the world.
Why was He so different? It's because He had a peculiar mind-set; the mind-set of the righteous. And according to the Scriptures, we're like Him. 1 John 4:17 says, "…as he is, so are we in this world." We're therefore to live the higher life—in absolute dominion over the world and its systems as He did. His victory over the world was for you. You've already been made triumphant.
When you face challenges, persecutions, distressing situations, turbulent times, be of good cheer, because in Christ, you've overcome the world. 1 John 4:4 says, "Ye are of God, little children, and have overcome them: because greater is he that is in you, than he that is in the world."
Having this consciousness will even affect your prayer language; you won't be begging God to help you against the enemy or to deliver you from the problems you might be facing. Rather, you'd say, "In the Name of the Lord Jesus, I have overcome the world and its systems, its hatred, its penury, its corruption, depression, and falsehood!"
Refuse to allow anything in this world get you depressed or despaired; you're more than a conqueror. You're bigger than the world and all its problems. Live the higher life in Christ by simply living in God's
CONFESSION
I've overcome the world and its systems, because greater is He that's in me, than he that's in the world. I live in dominion over all the powers and schemes of the enemy, as I walk in the wisdom and righteousness of God, in Jesus' Name. Amen.
FURTHER STUDY: Psalm 34:19-22 2 Timothy 3:12 Romans 8:31-39
1 YEAR BIBLE READING PLAN: John 8:48-59 2 Kings 1-3
2 YEAR BIBLE READING PLAN: Mark 11:12-26 Numbers 22
Leave comments on today's devotional www.rhapsodyofrealities.org