Be The Best For Him – Pastor Chris
Thursday, July 6, 2017
Of his own will begat he us with the word of truth, that we should be a kind of firstfruits of his creatures (James 1:18).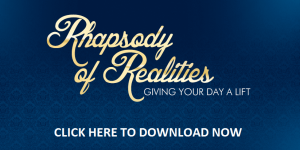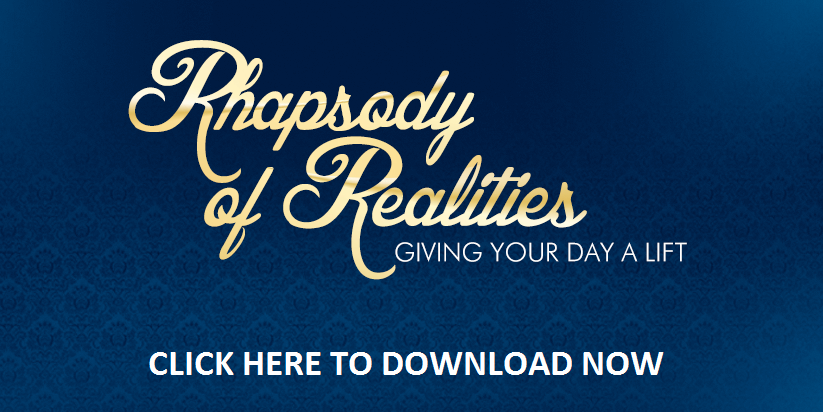 The Bible shows us that the Word of God is a spiritual mirror; it's God's mirror given to us, so we can see ourselves and know who we are in Christ. It shows God's description of us. 2 Corinthians 3:18 says, "But we all, with open face beholding as in a glass the glory of the Lord, are changed into the same image from glory to glory, even as by the Spirit of the Lord."
Sadly, many only see themselves wrongly; they see themselves weak, poor, broken and as victims in life. But the Word of God—His mirror—clearly shows otherwise. He sees you as strong, righteous, sound, excellent, and supremely blessed.
Not only does God love you, He likes you, because you're the most beautiful of everything that He made. God has never had anyone like you, and He'll never have another like you. You're His unique masterpiece, so be your best for Him. Refuse to fail, because God doesn't fail, and doesn't sponsor flops. You're His product, therefore talk yourself good; never talk down on God's production: "For we are his workmanship, created in Christ Jesus unto good works, which God hath before ordained that we should walk in them" (Ephesians 2:10).
Never say, "I can't"; rather, say to yourself, "God doesn't sponsor flops; so I'll never fail in anything I do." "What if I never get to the best place?" you ask. The most important thing is that you tried, and God would know you tried, but don't stop; keep pressing on, closer and closer, to be the best. The Bible says, "But the path of the just is as the shining light, that shineth more and more unto the perfect day" (Proverbs 4:18). As you study and put the Word to work, you'll constantly make spiritual advancement, and excel in all things.
PRAYER
Dear Father, I thank you for my uniqueness in Christ; I'm the only one of me you have, and I've made the choice to be the best for you. There's no failure with me, because I'm your product, and your product doesn't fail, because you don't fail. I prosper in all things, and bring you pleasure in all that I do, in Jesus' Name. Amen.
FURTHER STUDY: Ephesians 2:10 AMP 1 Peter 2:9 AMP
1 YEAR BIBLE READING PLAN: Acts 18:1-23 Job 9-11
2 YEAR BIBLE READING PLAN: Luke 7:1-10 Deuteronomy 34
Leave comments on today's devotional www.rhapsodyofrealities.org