He Brings You into Your Inheritance – Pastor Chris
Sunday, February 18, 2018
Ye are of God, little children, and have overcome them: because greater is he that is in you, than he that is in the world (1 John 4:4).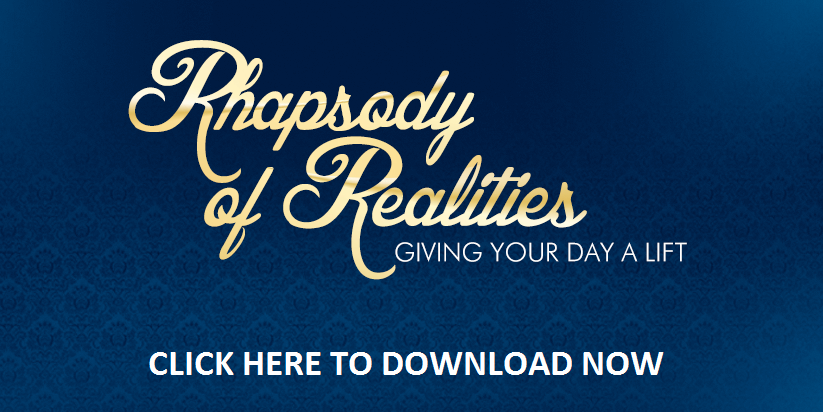 In Exodus 23:23, God promised to give the children of Israel the lands belonging to the Amorites, the
Hittites, the Perizzites, the Canaanites, the Hivites, and the Jebusites. The inhabitants of these lands were giants, armed and trained in war. They obviously were physically stronger and more intimidating than the Israelites. Their cities were fortified. How will Israel take possession of the lands and make God's promise a reality? It was going to be by the Holy Ghost.
God had said to them, "For mine Angel shall go before thee, and bring thee in unto the Amorites, and the Hittites, and the Perizzites, and the Canaanites, the Hivites, and the Jebusites: and I will cut them off" (Exodus 23:23). Notice He didn't say His angel shall bring them into the land, but that He'd bring them to the enemies: the Amorites, Hittites, Perizzites, Canaanites, Hivites, and Jebusites. He was going to cause the Israelites to collide with their enemies.
Never be afraid when you have to collide with opposing forces; they're bread for you. God always causes you to collide with them when He wants to give you what they've occupied so long that doesn't belong to them. The reason is simple: you're the seed of Abraham. The Holy Spirit came to live in us for a purpose, to make us champions, and to bring us into our inheritance. Until you know Him, you'll not walk in your inheritance! You'd live an ordinary life.
However, when you know the Holy Spirit, you become an active participant in the divine nature; you play your part in the divine experience! Nothing and no one is able to cheat you out of God's best! You're confident in the word! You know, and live in your divine inheritance. 1 Corinthians 2:12 says, "Now we have received, not the spirit of the world, but the spirit which is of God;that we might know the things that are freely given to us of God."
The Holy Ghost knows the things that are freely given to us of God. You don't have to struggle for them. He shows you those things; He brings them to your knowledge, and your understanding, so you can speak them, because with your mouth, you bring them into the material world from the realm of the Spirit. Your affirmation of the Word makes it real in your life.
PRAYER
Precious Holy Spirit, I acknowledge your presence in my life. You're the Shepherd of my soul; the One who guides me in the perfect will of God. Thank you for bringing me into my glorious inheritance in Christ Jesus. By you, I possess and enjoy my inheritance today and always, in Jesus' Name. Amen.
1 YEAR BIBLE READING PLAN:
Mark 3:13-35 Leviticus 13-14
2 YEAR BIBLE READING PLAN:
Acts 19:21-29 Psalm 27-28
FURTHER STUDY:
1 Corinthians 2:12-13 Acts 20:32
Leave comments on today's devotional www.rhapsodyofrealities.org