Attend To His Words – Pastor Chris
Friday, March 23, 2018
My son, attend to my words; incline thine ear unto my sayings (Proverbs 4:20).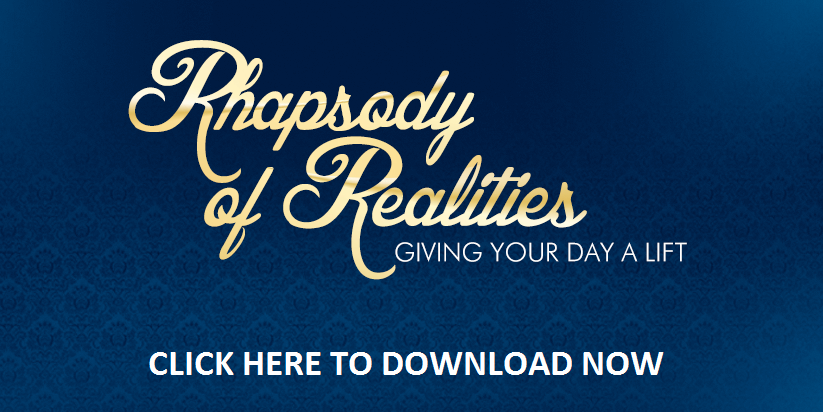 The world today is experiencing tougher times and greater challenges as the end of all things draws nearer (1 Peter 4:7). The economies of many nations are either in recession or at the brink of it. Businesses are collapsing, and life is more difficult today for many than it used to be. However, as one who's born again, your focus must be on the Lord and His eternal Word. Refuse to be anxious about anything (Philippians 4:6). You must always remember that though you're in the world, you're not of the world; you're from another kingdom—God's Kingdom.
The Lord Jesus already said, "…In the world ye shall have tribulation: but be of good cheer; I have overcome the world" (John 16:33). The problems in the world aren't set against you. When you face trials and tribulations, do so with the mindset of a victor—the mindset of one who knows he already has the advantage; and the Word of God is that advantage. The Word of God has the ability to take you through any situation unscathed.
What God requires of you is that you give yourself completely to the Word. Be confident in the integrity of God's Word. Isaiah 43:2 says, "When thou passest through the waters, I will be with thee; and through the rivers, they shall not overflow thee: when thou walkest through the fire, thou shalt not be burned; neither shall the flame kindle upon thee." Have this consciousness.
In the midst of the trouble, affirm like David, "The Lord is my Shepherd; I shall not want; He makes me lie down in green pastures" (Psalm 23:1-2). Declare like Paul, "I can do all things through Christ who strengthens me" (Philippians 4:13). Exclaim like John, "Greater is He that's in me than he that's in the world" (1 John 4:4).
Refuse to allow circumstances to condition or constrain you to speak lack, defeat, weakness, or fear. Affirm with gusto, "I'll never be a failure; I'll never be broke; I'm born to reign and rule in life!" You're not being boastful or being braggadocious when you talk that way, you're simply vocalizing your faith and confidence in the Word. You're affirming the reality about you on the basis of God's Word. Make the Word of God your focus and you'll always be a success.
PRAYER
Dear Father, I live in, by, and through your Word. Your Word is my daily focus, and it pilots and lifts me always above the confusion, failure, troubles, and depravity that works in this world. The life of Christ in me has made me a champion, causing me to prevail over circumstances, in the Name of Jesus. Amen.
FURTHER STUDY: Acts 20:32 1 Timothy 4:15 2 Timothy 3:16-17
1 YEAR BIBLE READING PLAN: Luke 5:1-16 Deuteronomy 25-27
2 YEAR BIBLE READING PLAN: Romans 2:12-20 Psalm 91
Leave comments on today's devotional www.rhapsodyofrealities.org