UNLIMITED AUTHORITY – Pastor Chris
MONDAY, JANUARY 31, 2022
And hath raised us up together, and made us sit together in heavenly places in Christ Jesus (Ephesians 2:6).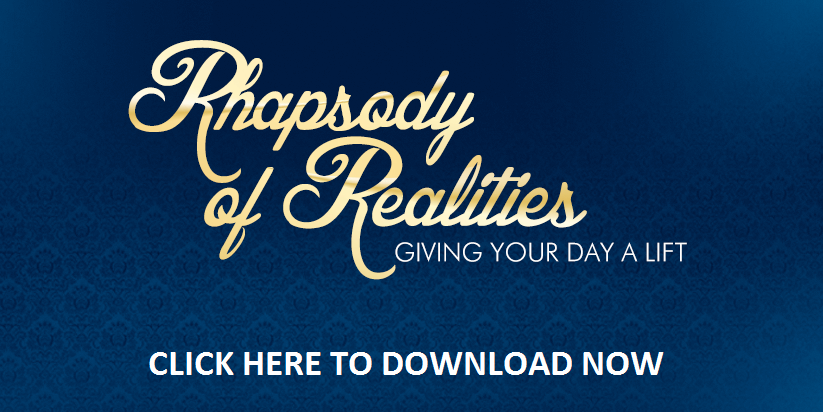 There's so much we can do with the application of the deep truth revealed in the verse above. Our authority in Christ is all-encompassing and unlimited. We're seated with Christ in the place of power, in a position of dominion and great glory. Hallelujah!
We can put a stop to the deception, perils and havocs the devil and his cohorts concoct around the world. You can stand your ground and speak God's Word in prayer and exercise authority in Christ Jesus over your body, your family and loved ones, your city, your state, and your country. We're the ones in charge!
We function in Jesus' stead; in His dominion! Look at what He did to the demons of darkness in hell: "He DISARMED the Principalities and the Powers [which fought against Him…" (Colossians 2:15 Conybears Translation). Hallelujah! Read the Phillips New Testament translation and dance for joy: "And then having drawn the sting of all the powers ranged against us, He exposed them, shattered, empty and defeated, in His final glorious triumphant act!"
Guess what? When He did all of that in hell, you were in Him. So, in Him you already shattered, disarmed and defeated Satan and his cohorts of darkness. Maintain your dominion and victory over them. In praying for all men, your city, nation and leaders, affirm that Satan's influence is cut off.
Stand in your authority in Christ and utter words: words of life, words of glory, words of liberty, words of prosperity, blessings and grace. Bless your world with words of righteousness. Remember, words are limitless; and your divinity, your dominion and authority in Christ are expressed primarily through words. Glory to God!
(Click 👇🏽 to download the Rhapsody Mobile app)
CONFESSION:
All of creation—Satan, demons, angels, everything in life, living and non-living—have all been commanded to hear and obey me, because I sit in Jesus' seat! I put a stop to the wanton destruction of lives perpetuated by the devils of darkness in the nations of the world; I declare that their influence is cut off; there's increased works of righteousness, and the will of God is established in the nations and in the hearts of men, in Jesus' Name. Amen.
FURTHER STUDY:
Ephesians 2:4-6 But God, who is rich in mercy, for his great love wherewith he loved us, 5 Even when we were dead in sins, hath quickened us together with Christ, (by grace ye are saved;) 6 And hath raised us up together, and made us sit together in heavenly places in Christ Jesus:
Philippians 2:9-10 Wherefore God also hath highly exalted him, and given him a name which is above every name: 10 That at the name of Jesus every knee should bow, of things in heaven, and things in earth, and things under the earth;
Ephesians 1:19-23 And what is the exceeding greatness of his power to us-ward who believe, according to the working of his mighty power, 20 Which he wrought in Christ, when he raised him from the dead, and set him at his own right hand in the heavenly places, 21 Far above all principality, and power, and might, and dominion, and every name that is named, not only in this world, but also in that which is to come: 22 And hath put all things under his feet, and gave him to be the head over all things to the church, 23 Which is his body, the fulness of him that filleth all in all.
1 YEAR BIBLE READING PLAN:
Matthew 21:33-22:1-14 & Exodus 20-21
2 YEAR BIBLE READING PLAN:
Acts 14:1-7 & Job 32-33