VEHICLES OF LIFE – Pastor Chris
FRIDAY, FEBRUARY 11, 2022
Go ye therefore, and teach all nations, baptizing them in the name of the Father, and of the Son, and of the Holy Ghost (Matthew 28:19).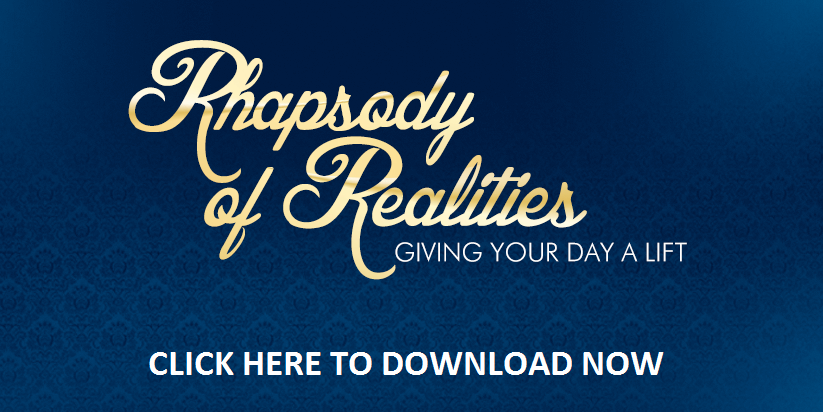 When we talk about the coming of the Lord being so much closer now than ever, some have asked, "In that case, is there any need for me to still start up a business or go to school?" When people ask such questions, it's evident they're missing something. What they're missing is the urgency of the moment, the earnestness of making His message known.
Starting up a new business or profession, or going to school are all opportunities to reach others with the Gospel. We call them chariots, vehicles of life. The word "nations" in our theme verse is "Ethnos" in Greek, and it doesn't just mean "countries"; it refers to social or taxonomic divisions of people. And these may be broken into various ethno-systems.
For example, there're 'workplace nations,' professional nations, neighbourhood nations; all the staff of a particular organization, an association of engineers, residents of a village community respectively. If you're a lawyer and you belong in an organization of lawyers, that's a nation of lawyers. Are you a student? Your student community is a nation, with respect to the definition of our theme verse. You become the preacher in your world.
As a young boy many years ago, I was inspired to win fellow students to Christ, and I did! I went beyond my school to other schools, holding conferences with students. I preached among the youth groups, and many of them were won to Christ. Hallelujah!
Our faith in Jesus and our expectation of His imminent return make us even more passionate to do more. We're even more determined to do the things we've been doing better, and in a brighter light—in the light of His coming. We become directed and more focused, using the opportunity of our "nations" to reach more people with more urgency.
(Click 👇🏽 to download the Rhapsody Mobile app)
PRAYER:
The Lord has anointed me to deliver men from bondage into the glorious liberty of the sons of God, turning them from darkness to light, and from sin unto righteousness. In these last days, I'm doing exploits for the Lord, establishing His Kingdom and righteousness in the earth and in the hearts of men, in Jesus' Name. Amen.
FURTHER STUDY:
John 15:16 Ye have not chosen me, but I have chosen you, and ordained you, that ye should go and bring forth fruit, and that your fruit should remain: that whatsoever ye shall ask of the Father in my name, he may give it you.
1 Corinthians 9:16 For though I preach the gospel, I have nothing to glory of: for necessity is laid upon me; yea, woe is unto me, if I preach not the gospel!
Proverbs 11:30 The fruit of the righteous is a tree of life; and he that winneth souls is wise.
1 YEAR BIBLE READING PLAN:
Matthew 27:27-44 & Exodus 40
2 YEAR BIBLE READING PLAN:
Acts 17:1-9 & Psalm 11-13